Our Services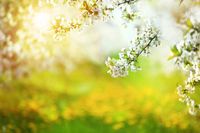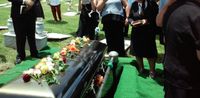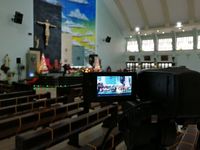 Share the Celebration of Life
Live Streaming
Our professional live streaming service allows family and friends to come together virtually to pay their respects and honor the life of your loved one.

We understand that this is a difficult time for you and your family, and we are committed to providing a respectful and compassionate service. We use high-quality equipment and cutting-edge technology to ensure that the live stream is of the highest quality and that everyone attending virtually feels like they are part of the service.
Live Streaming of Funeral services includes:
- Live streaming of service.
- 1 Location (Venue or Graveside)
- Edited version of service available for online download.

Optionally:
- Second streaming site such as a graveside stream following the service ($150).
- Travel charges may be added outside of Metropolitan areas.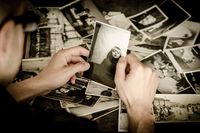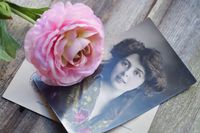 Remember Precious Moments
Video Tributes
Video Memorial or Tribute videos are the perfect way to showcase the life of your loved one, these videos can be shown at the funeral service or private memorial services.
Creating your memorial video is very simple; we just ask you to supply a selection of photos (and video) you would like in the video and some music suggestions. We will assemble the memorial video and provide you with a proof to review and approve.

The video can be delivered digitally or provided via USB or other media.

The memorial video will also provide a fantastic keepsake you can view for many years to come, enjoying the special memories of your loved one.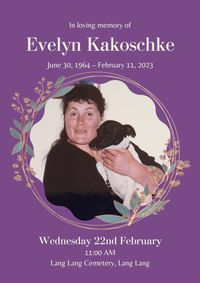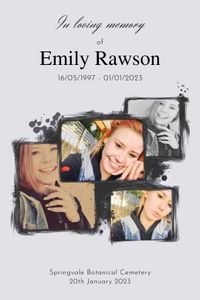 Unforgettable, Personalised Designs
Orders of Service
Losing a loved one is never easy, and planning a funeral service can be a difficult and emotional task. At such a difficult time, it's important to ensure that the service honors the life of your loved one and reflects their unique personality and values.
Our team of experienced designers can help you create a beautiful and personalized order of service for your loved one's funeral.

Our team will work with you every step of the way, from choosing the right format and layout to selecting meaningful images and texts. We can even incorporate personal touches such as favorite quotes or poems to make the service feel more personal and special.
Get It Done
With Us Today
Say something catchy, informative, and encouraging to click the button to go to the contact page. I like to add these to the bottom of all pages.
Contact Us